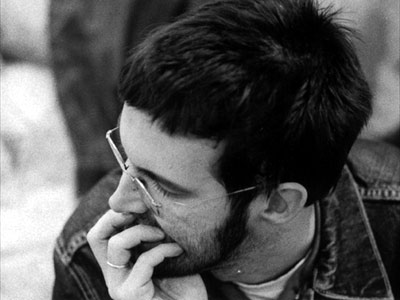 hier soir concert de eels à l'elysée montmartre. players : kris, franck, tang, beb.
c'était bien ! butch était absent et remplacé par un batteur requin de studio qui tapait bien. plus un guitariste, un bassiste et mister e, qui a traversé la foule tout en jouant de l'harmonica pendant le premier morceau, all in a day's work. au début ça sonnait très roots blanches américaines, i.e. country et rockabilly. après billy s'est barré et on s'est rapproché du côté noir américain, le blues et le rock. (electro shock blues d'ailleurs, mon album favori de eels, voir à droite). e a une voix pour ça. peut-être qu'il terminera comme jj cale.
ils ont enchaîné les morceaux comme des fous au début. sont revenus trois fois. malgré tout on était sortis à 22 heures.
beaucoup de morceaux de shootenanny et un florilège des anciens albums, avec des versions très électriques des tubes de la première heure comme novocaine for the soul, et du audience singing sur beautiful freak.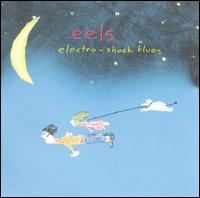 pendant love of the loveless, e s'est adressé au public pour nous remercier de ne pas être allé voir iron maiden ou les counting crowes (il n'a pas parlé de bachelor) et il nous a engagé à "do something nice for yourself, make yourself a gift", il savait peut-être que c'est les soldes ? pour ma part je vais sûrement faire quelque chose de nice for me : envoyer un email.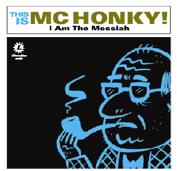 le voir descendre du balcon au début du concert comme ça, ça me rappellait le concert de portishead au même endroit il y a quelques années. c'était un jour de grève des routiers, et le show d'oasis au zénith le même soir avait été annulé, les camions étaient coincés. et après portishead (d'ailleurs beth gibbons avait plongé dans la foule), on avait vu noel gallagher en haut de ce même balcon, il était venu voir. tout le monde lui faisait des doigts!
avant eels, en première partie, on a vu mc honky, un dj qui ressemble à un vieux papy anglais avec noeud pap, pipe et bidon. le set était pas mal, et on se demandait en fait qui est ce bonhomme. plusieurs théories à ce propos sur le net. on pensait que c'était e lui même. et puis il est venu saluer avec eels à la fin. alors, mystère… mais je crois que c'était quelqu'un d'autre, déguisé aussi…
après, une bière au turgot, avec son chien qui tousse, et hop.
tang : "c'est sur quel album ça ?"
beb : "le plus gros c'est bud puissance beb ou beb puissance bud ?"
kris : "ils sont vraiment jeunes ceux-là."
franck : "comme quoi c'est pas si dur de faire monter la sauce"


the graduate of porn star high + mp3 peel session + createbands + photos black session grandaddy + fais gaffe au soulseek
[liens #2 et #3 via chryde]