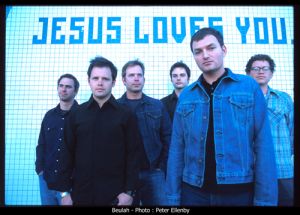 yoko, nouveau disque de beulah, bientôt dans les bacs, le 9 septembre aux usa pour le moins.
beulah nous distille depuis 1997 des petites merveilles de pop américaine, aux accents beach boys, byrds, beatles.
ce sont des anciens de l'écurie elephant six, un collectif d'athens, georgie, regroupant entre autres olivia tremor control, apples in stereo, neutral milk hotel, elf power, of montrel, etc etc. ils y furent conviés bien que pas originaire d'athens, mais tellement cools (point numéro trois). Miles Kurosky est leur frontman.
consulter leur point de vue sur le téléchargement de chansons, et après, aller chercher ça. (cimer à beb)
la lecture de ce press release vaut le coup : alors comme ça maintenant beulah répète ses morceaux avant de les enregistrer ? (quelques concerts un peu anciens de beulah donnent une idée de comment ils s'arrangaient pour tenter de rejouer leurs petites symphonies en direct).
il semble donc que ce nouveau disque soit plus sombre, moins léger. très intéressant, les quelques principes suivis pour faire ce disque :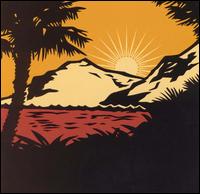 – No "ba-da-ba's"
– No staccato horns (fewer horns everywhere in fact)
– Record live as much as possible.
– Darker chords a must.

après écoute il y a quand même des cuivre et des ba da ba. c'est différent d'avant c'est sûr mais faut pas exagérer, c'est pas joy division quand même.
plutôt dans la veine spoon, wilco (un extrait, don't forget to breathe, dans la radio à droite).
pour ma part je trouve ça vraiment bien. leur disque précédent the coast is never clear était presque trop bien, lisse, bien produit, bien comme il faut. yoko est sans doute plus attachant.
maintenant il manque juste une chose : la tournée en europe.