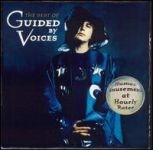 la sortie d'un best-of de guided by voices qui se nomme human amusements at hourly rates.
c'est 32 chansons, 77 minutes 13 pour environ 11 euros.
ce qui donne une durée moyenne de 2 minutes 25 et 34 centimes d'euros la chanson.
c'est une affaire, c'est la plus belle des mix tapes qu'on pouvait faire de 12 ans de guided by voices, et elle a été faite par robert pollard lui-même. c'est bourré de tubes.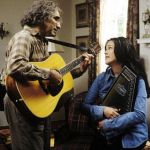 vu ce week-end a mighty wind (merci aurélien), un faux documentaire (mockumentary) qui relate le montage et la performance d'un concert de folk, en hommage à un agent artistique. trois des groupes de folk dont il s'occupait se reforment donc, 30 ans après. il y a les folksmen, trio très roots, qui n'aiment pas les new main street singers, neuf musiciens un peu chanteurs à la croix de bois, qu'ils qualifient de commerciaux, et enfin il y a mitch and mickey, le duo, à l'époque à la ville comme à la scène, qui a échangé en direct à la télé un langoureux baiser ayant fait date dans l'histoire du folk.
voici le refrain de leur tube :

and when the veil of dreams has lifted
and the fairy tales have all been told
there's a kiss at the end of the rainbow
more precious than a pot of gold

les bio des groupes sont super bien vues, leurs chansons sont bien agréables. et bien sûr, quelques situations sont à mourir de rire.
le réalisateur est un des acteurs de spinal tap.